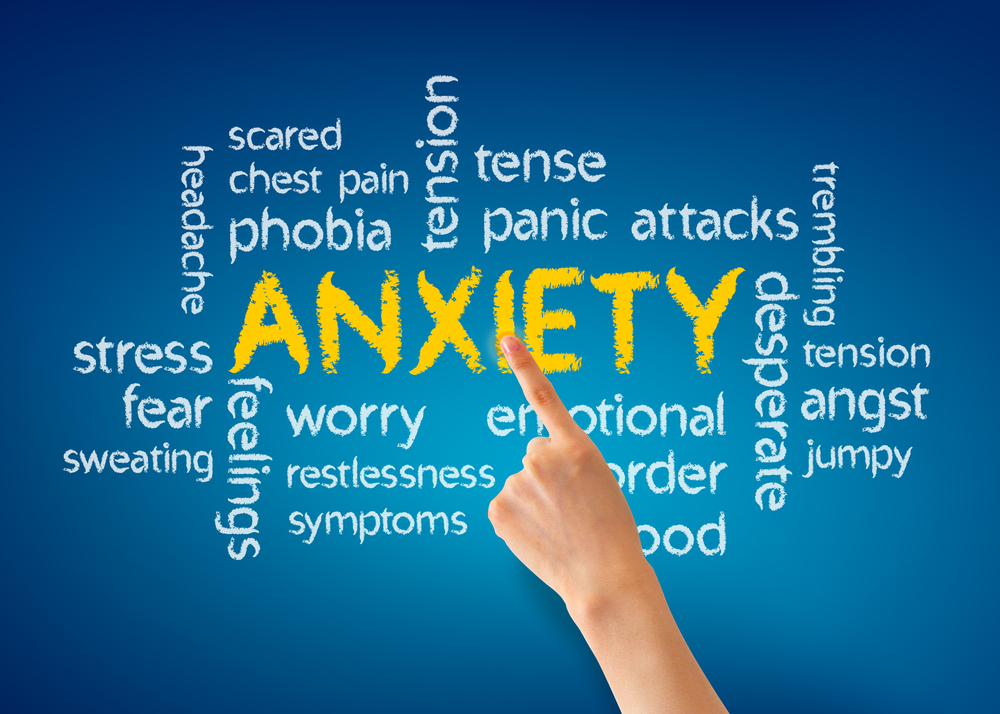 Help Manage Stress and Anxiety with CBD
Are you dealing with anxiety and stress? A little of both? You're not alone. It's all too common for many people today. In fact, more than 31% of adults in the United States are affected by an anxiety disorder. If you're among those, you would probably want to find a way to feel a little more calmer on a day-to-day basis.
One of the options becoming ever more popular by the day is cannabidiol ("CBD"). CBD is one of many cannabinoids present in the cannabis sativa plant. It could be helpful for the anxiety and stress that you experience on a daily basis.
Research on CBD and Anxiety
A review from 2015 shows that CBD interacts with the serotonin 5-HT1A receptor and the cannabinoid type 1 receptor (CB1R0), as well as other receptors in the human body related to anxiety and fear-related feelings and behaviors.
The study showed clinical and preclinic evidence that CBD could be an excellent treatment for various anxiety disorders, such as:
Generalized anxiety disorder
Obsessive-compulsive disorder
Panic disorder
Post-traumatic stress disorder
Social anxiety disorder
A more recent 2020 study showed that individuals in New Zealand receiving CBD treatment for depression or anxiety had an improved ability to handle daily functions and improvements in their overall feelings of anxiety.
CBD continues to be studied as a viable treatment for a variety of conditions and disorders.
Does CBD Work for Anxiety?
Many people have found CBD beneficial in treating their anxiety. This may likely be due to the way it affects serotonin in the brain. Serotonin is one substance that has wide ranging affects on your behavior, digestion, mood, and sleep. Increased serotonin levels can help with anxiety and might be the way to help with the stress you experience.
Importantly, while CBD is made of a compound from cannabis plants, it doesn't create a feeling of being "high" or intoxicated that many associate with cannabis. Instead of creating an intoxicated feeling, it often makes people feel calmer and less stressed about the events going on around them. It has a variety of beneficial uses and is non-psychoactive, so you never feel less like yourself. Relax naturally without feeling high or intoxicated.
Choosing the Right CBD for Anxiety and Stress
CBD is available in many forms, and some may be more beneficial than others, depending on the person. For instance, topical CBD products often begin to work faster than ingested CBD items but on a more localized area of the body. When choosing ingested CBD products, it helps to remember that they require digestion and absorption into the bloodstream before benefits are experienced.
CBD is available in forms like oils, candies, capsules, drops, vapor, teas, cocoas, gummies, and more. At Serenity Mountain Foods, we provide several novel options to help with your mental health and help relive your stress and anxiety.
If you want to try ingestible CBD options that don't look or taste like medicine, we offer hot cocoa mixes, gummies, and almond butter all infused with CBD to help manage stress and anxiety. All products contain specific amounts of CBD per serving so there's no need for guessing or elaborate mixing. In addition, we provide several topical solutions for a quick burst of CBD when and where you need it most. If you are ready to try CBD as a way to take an edge off of anxiety or stress or are looking for an easy to use and enjoyable CBD product, order today or reach out to us for more information.
Sources:
https://www.nimh.nih.gov/health/statistics/any-anxiety-disorder
https://www.medicalnewstoday.com/articles/how-to-use-cbd-for-anxiety#research
https://www.healthline.com/health/cbd-for-anxiety
https://www.goodrx.com/well-being/alternative-treatments/cbd-anxiety-treatment